Your future starts here!
We deliver real estate services in an effort to keep up with the changing industry of sales and marketing.
We think the more you know about real estate the better Tosetti & Associates will look to you. Since the real estate, appraisal and auction world can be complicated, we have made it our job and mission to answer your questions and guide you through the process. A little help from the right people can go a long way.
Make the RIGHT choice - buying and selling in Central Illinois IS our business!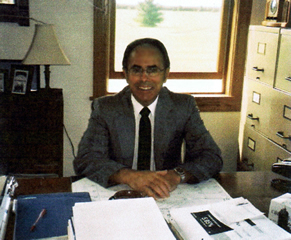 I, Jack E. Tosetti, have been in the business of selling, appraising and auctioning real estate in the surrounding areas for 30+ years. In addition, I have closed on approx. 2,500 real estate transactions.
I have dealt with and sold a lot of property over the years, and this provides me with a great amount of knowledge and experience when dealing with and evaluating real estate on both the selling and buying side.



Fair market value is defined:
The most probable price which a property should bring in a competitive and open market under all conditions requisite to a fair sale, the buyer and seller each acting prudently and knowledgeably and assuming the price is not affected by undue stimulus, implicit in this definition is the consummation of a sale as of a specified date and the passing of title from seller to buyer under conditions where by...